Back to blog
Meet the Cast of YUMMY: Iconic
With a wild new show that celebrates and subverts cultural icons, legends, and superstars, YUMMY ICONIC is drag variety at its very best.
With breathtaking burlesque, sensational circus, and outrageous drag acts, YUMMY has changed the world of drag cabaret and cemented its place in Australian performance history. From its humble beginnings as a club night in Melbourne to now being loved and adored internationally,
The multi-award winning cabaret company has won hearts and minds around the globe. Known for their slick aesthetic and camp sensibility, YUMMY will make you fall in love and howl with laughter. Expect a powerful ensemble, side-splitting comedy, and out-of-this-world costumes.
Celebrated for a unique style and high production values they are recognised internationally as a leader in cabaret. Recent awards include "The People's Choice Award" (Melbourne Fringe 2021), "Best Cabaret" (Fringe World 2019), and "Best Production" (Green Room Awards 2018) among others. With a cult following and wild aesthetic, YUMMY has become legendary in the underground club cabaret scene.
They can't wait to bring their unique brand of salacious variety back to the main stage, but get in quickly as YUMMY are only in town for a limited time. Get your tickets HERE.
Meet the Cast Below
VALERIE HEX
James Welsby, AKA Valerie Hex is a performer, choreographer, and producer with 15 years of professional experience. Currently the artistic director and producer of YUMMY Productions, James founded YUMMY in 2015, performing as drag alter ego, Valerie Hex and has also performed extensively in nightclubs around the world. James has toured as a performer with Taylor Mac, Finucane and Smith, Briefs Factory, and many more.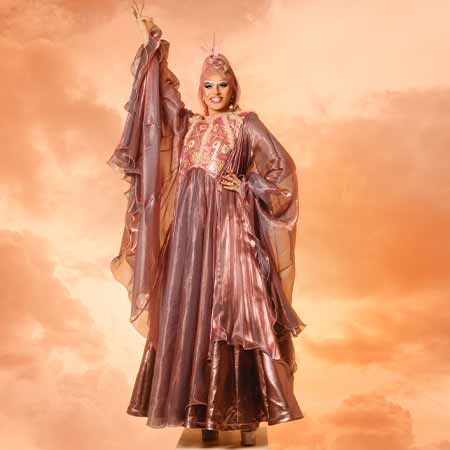 BENDY BEN
Benjamin is a prolific solo performer, having presented work as a contemporary dancer and performance artist for a variety of clubs, events, and festivals within Australia and the USA. As a solo artist, Benjamin often inhabits fantastical dispositions that invite audiences to embrace parallel masculinities and femininities. Within his contemporary practice he has had the opportunity to present solo work through Performance Space's Day For Night, National Gallery of Victoria Australia's Melbourne Now, Mona Gallery and more.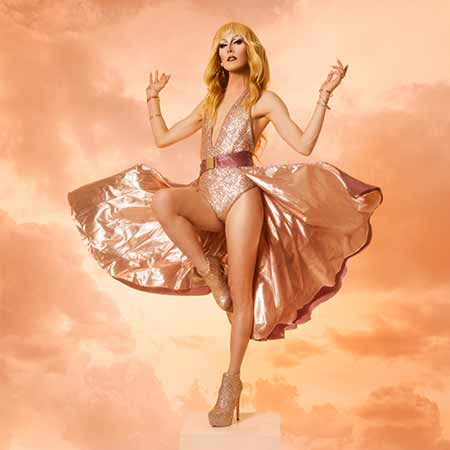 JANDRUZE
James Andrews, AKA Jandruze, is an Australian dancer, maker and drag artist. Described as both "impossibly gorgeous" and "breathtakingly beautiful" they are swiftly cementing themself as an icon of Australian contemporary queer performance. James' major credits include DARK MOFO, YUMMY and DISCORDIA as well as collaborations with the likes of Antony Hamilton, Lee Serle, The Huxleys, Chunky Move, Supple Fox, NGV and ACCA to name but a few. With a unique blend of sultry seduction and high camp Jandruze is sure to leave you panting for more.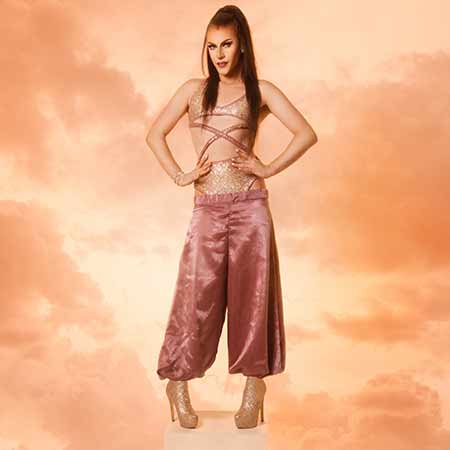 JARRED DEWEY
Jarred Dewey is known for his lithe virtuosity, sense of design, and capacity as a collaborator. He grew up as a member of Cirkidz, an Adelaide based youth circus with whom he trained, performed and toured with for over five years. He specializes in contortion, handstands and swinging trapeze. Jarred has toured for seven years with Circa Contemporary Circus to over 30 countries across the world; having performed and premiered multiple shows including Wunderkammer, 'S', and Peepshow.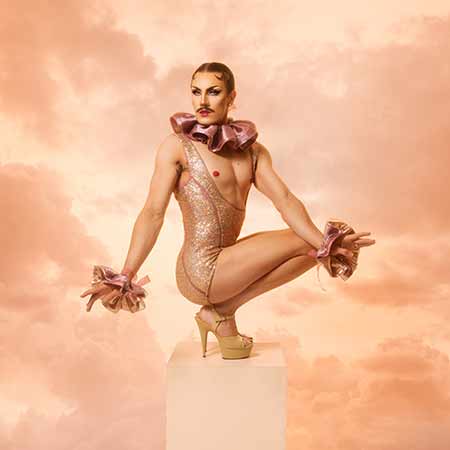 VELMA VOULOIR
With a background in dance, pole, and lyra/ aerial hoop, Velma brings a rich history of performance practice to her professional 'peeler' stage persona. Part fiery femme-fatale, part 80s geek and a whole lotta Showgirl - Velma Vouloir won Miss Burlesque Victoria 2018, Miss Burlesque Australia 'Miss Classic 2018.' She's a celebrated icon of Melbourne burlesque, and is a sought after performance coach.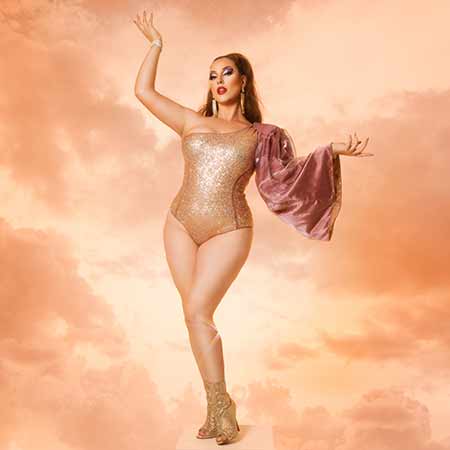 KARLEE MISI
Karlee Misi (she/her) is a Maori/Niuean Performing Artist, residing and working on Gadigal Land of the Eora Nation. A triple threat performer, she has spent the past 17 years teaching and performing in a wide range of disciplinary spaces including professional Musical Theatre ('Barnum' 2019 StoreyBoard, Diana Morales in 'A Chorus Line' 2013 Australian Tour TML, 'Hairspray' 2012 Dainty), movies, TVC's, corporate and commercial.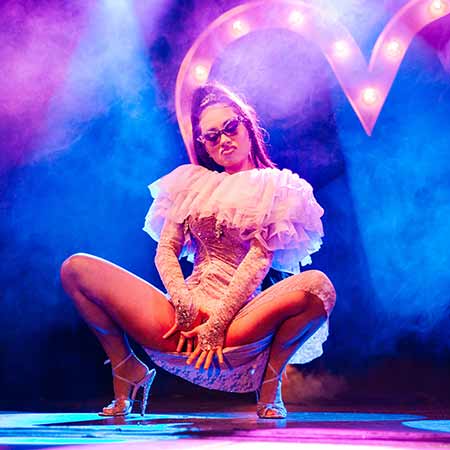 Get your tickets HERE.