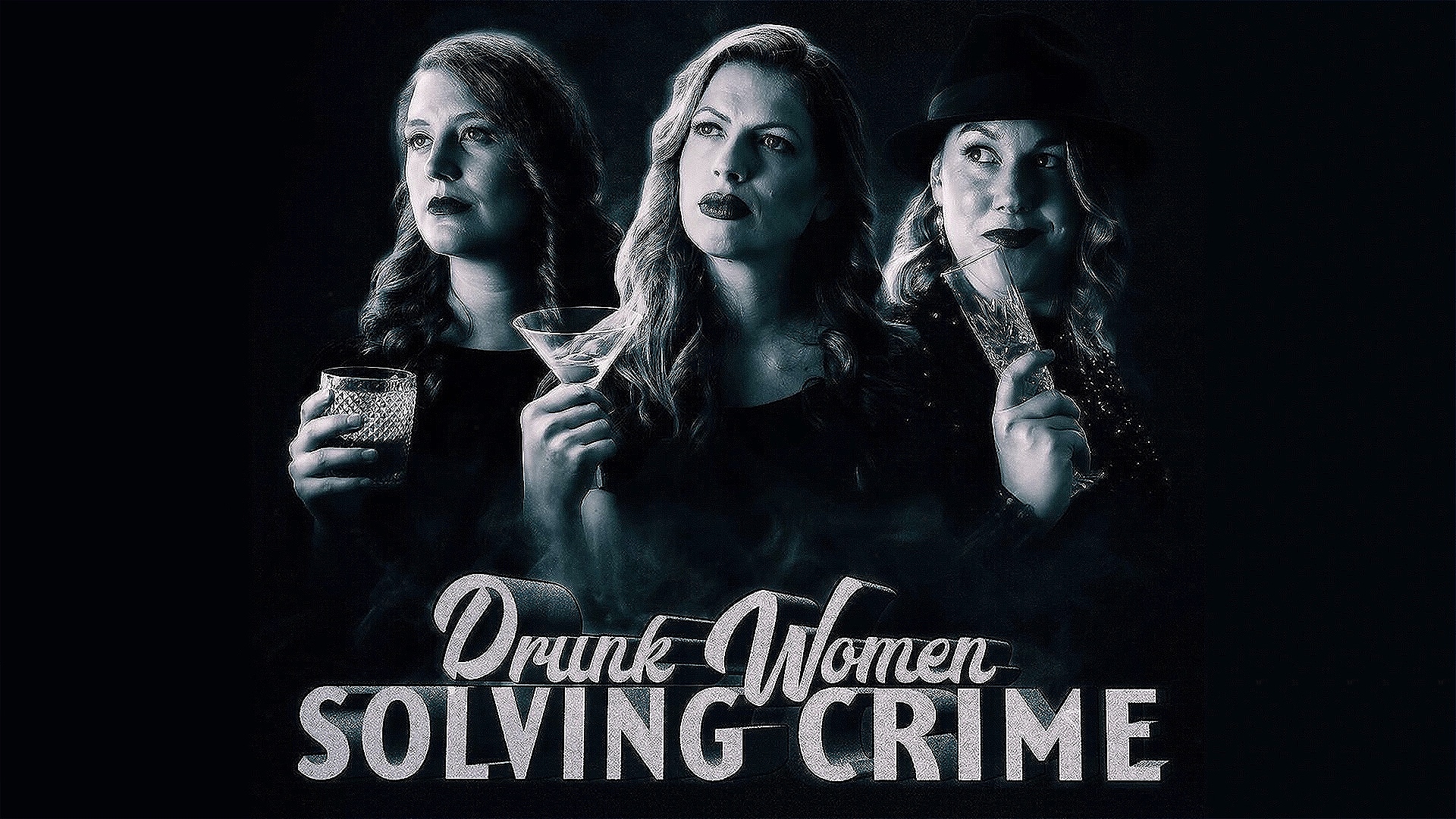 Comedy
Drunk Women Solving Crime
Tickets from £17.00
(Includes £1.50 in fees per ticket)
BUY TICKETS
The hit true crime comedy podcast with a twist... of lime!
Special live recording of the chart-topping comedy podcast!

Join Hannah George, Catie Wilkins and Taylor Glenn for the true crime podcast with a twist... of lime, as they welcome top guests to test out their drunk detective skills. Each episode sees the panel tackle true crime cases, and seek justice for your listener crimes. When women sit around and drink we try to solve the world's problems. So we're taking back the night and putting our inebriation to good use. You're welcome.
Guests TBA; previous guests include Katherine Ryan, Ricki Lake, Deborah Frances -White, Sara Pascoe, and Shazia Mirza among others.
PRESENTED BY
So Comedy and Broken Robot Productions
VENUE ADDRESS
Cavendish Square, London, UK, W1G 0PR
ADVICE
16+ Strong language/swearing
PRICE
Tickets from £17.00
(Includes £1.50 in fees per ticket)
ACCESSIBILITY
For more information on accessibility and to book tickets, please contact the box office on 0131 510 0395 or access@underbelly.co.uk
REVIEWS
'Funny and thoroughly entertaining'
The Guardian
Select a performance date and time
You might also like
Comedy
London Comedy Allstars
London Comedy Allstars is your one-stop-shop for the biggest laughs, the best location and your new favourite summer night out. Previous performers have included: Ed Gamble, Jamali Maddix, Sophi...
Underbelly Festival Cavendish Square , 06 May - 29 Jul
Comedy
Michelle Shaughnessy - Fringe Preview
Introducing Canadian comedian Michelle Shaughnessy who debuts at the Fringe this year. The show, directed by Adam Hills (Bafta nominee, The Last Leg), Be Your Own Daddy is the story of how Michelle...
Underbelly Festival Earls Court , 09 Jul
Comedy
Laura Davis - Work in Progress
Laura Davis: Work in Progress Laura Davis is internationally acclaimed as one of the strongest, most distinctive comedy voices around. Bold, hilarious and razor sharp, Davis delivers extraordinary...
Underbelly Festival Earls Court , 15 Jul