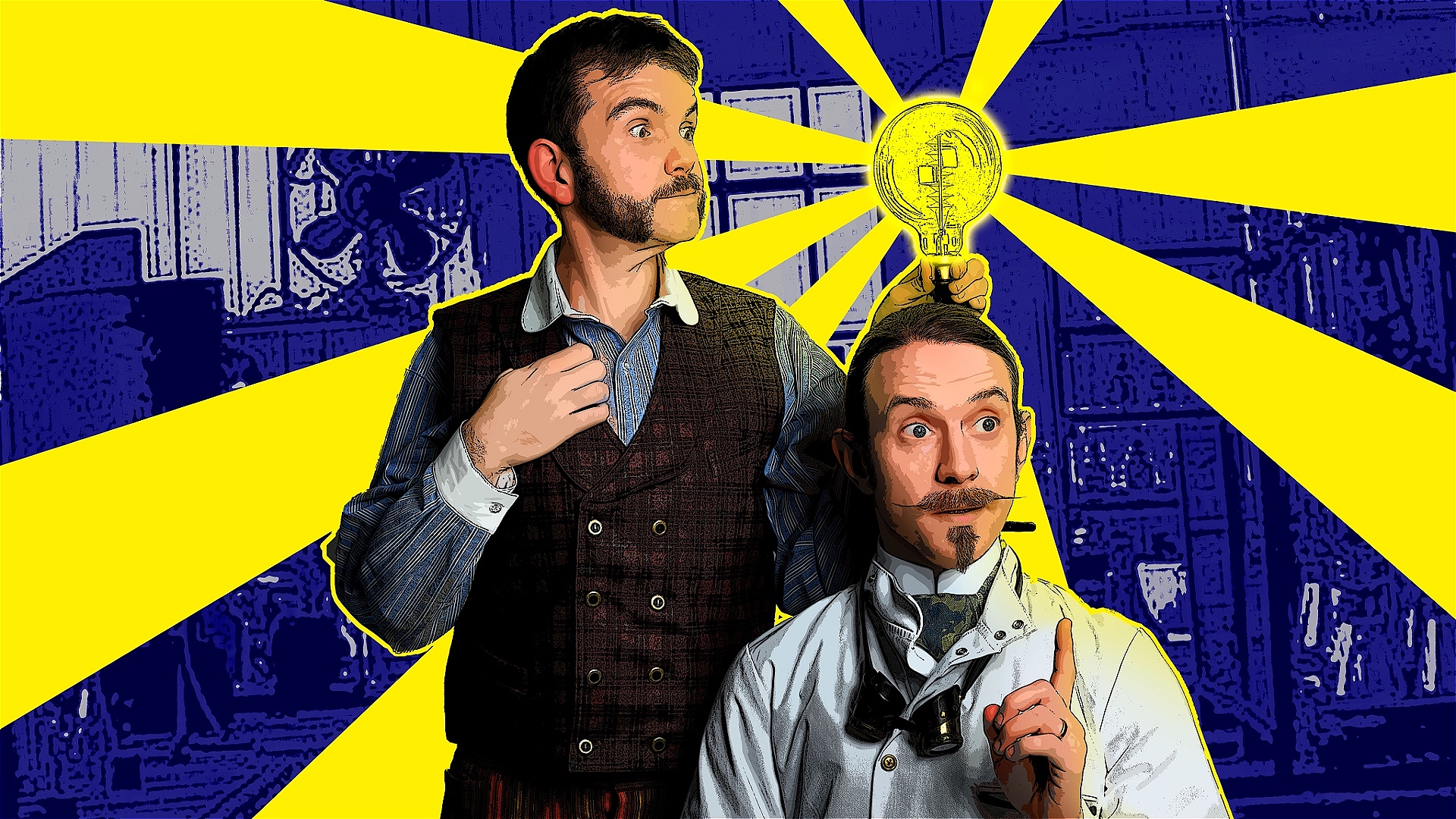 Family
Morgan & West Unbelievable Science
Tickets from £14.00
(Includes £1.50 in fees per ticket)
BUY TICKETS
Captivating chemistry, bonkers biology, and phenomenal physics!
Morgan & West present captivating chemistry, phenomenal physics, and bonkers biology in this fun for all the family science extravaganza!

Magicians, time travellers and all-round spiffing chaps Morgan & West have a secret past – they are genuine, bona fide, legitimately qualified scientists, and now are bring their love of enlightenment to the stage!

Expect explosive thrills, chemical spills and a risk assessment that gives their stage manager chills, all backed up by the daring duo's trademark wit, charm and detailed knowledge of the scientific method. Leave your lab coats at the door it's time for Unbelievable Science!

On TV Morgan & West have fooled Penn & Teller (Fool Us ITV 1), competed to be the Next Great Magician (ITV 1), and even attempted to escape The Slammer (CBBC).
Please note: Morgan & West take full responsibility for any horizons broadened, passions enflamed or minds blown during the course of the show.

PRESENTED BY
Morgan & West
VENUE ADDRESS
Empress Place, Earls Court, London SW6 1TT
PRICE
Tickets from £14.00
(Includes £1.50 in fees per ticket)
ACCESSIBILITY
For more information on accessibility and to book tickets, please contact the box office on 0131 510 0395 or access@underbelly.co.uk
REVIEWS
★★★★★ "Put quite simply... great science with hilarious hosts!"
Primary Times
★★★★ "hugely talented"
Daily Mirror
★★★★ "superbly crafted"
The Stage
Select a performance date and time
You might also like
Family
Chores
Chores is the story of a brother and sister playing in their messy bedroom. Suddenly, their mother's alarming screams rattle the kids back in to acrobatic action. A generous serve of c...
Underbelly Festival Cavendish Square , 23 - 26 Jul
Family
Comedy Club 4 Kids
Since 2005, the Comedy Club 4 Kids has been getting the best stand-ups, sketch acts and cabaret stars from the international circuit to do their thing for an audience of children (aged 6+) and thei...
Underbelly Festival Cavendish Square , 18 Jun - 09 Jul
Family
Monski Mouse's Baby Disco Dance Hall
Why toddle when you can dance? Join DJ Monski Mouse and her Dancers for an epic session of bonkers, bopping, beautiful fun. Expect high-energy smiling to retro beats and thumping nursery rhymes. Ge...
Underbelly Festival Cavendish Square , 30 Jul