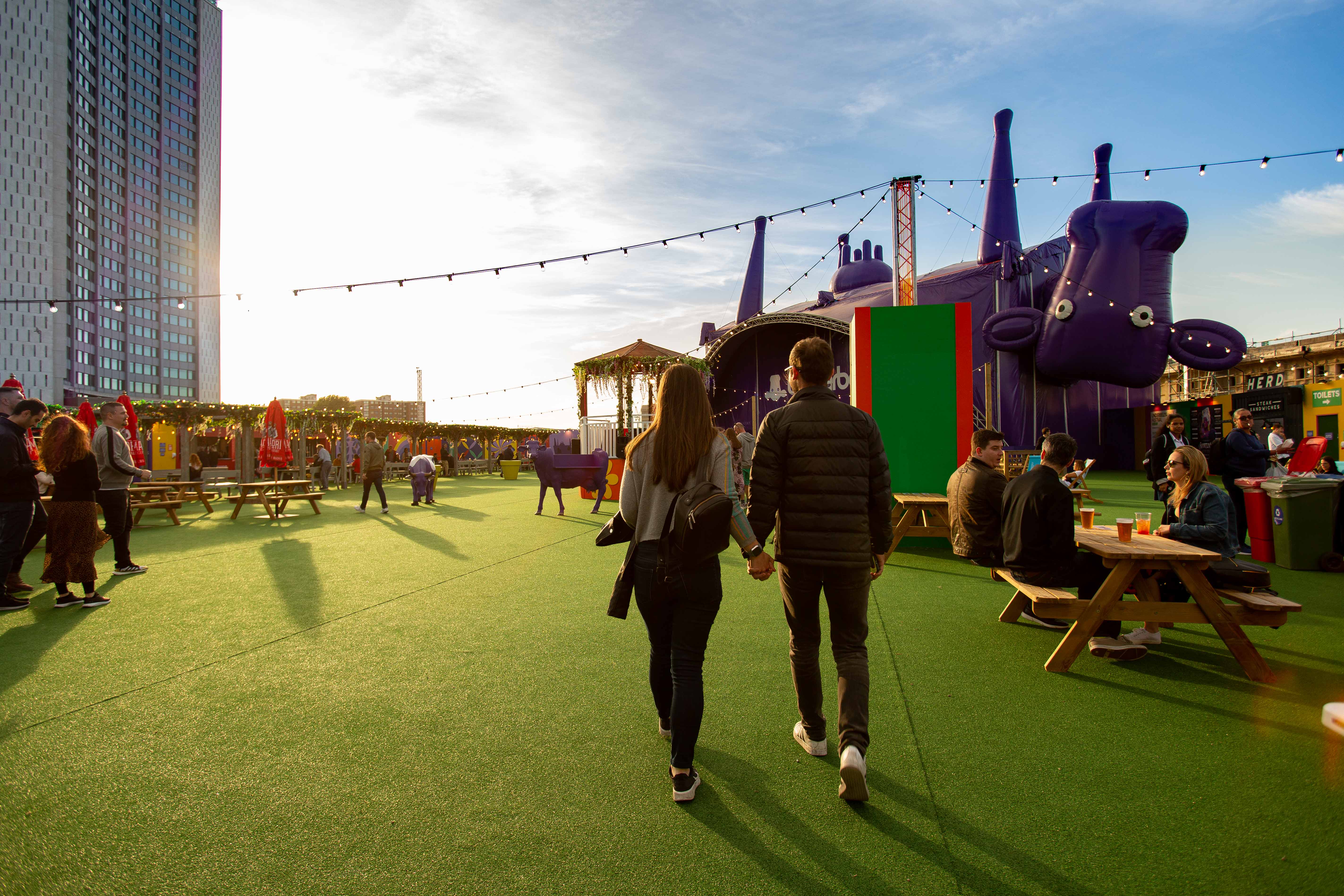 about
About Underbelly Festival
The much-loved Underbelly Festival is making a triumphant return to London once again this summer, bringing its famous festival spirit, stellar shows, premium street food vendors and outdoor bars to two exciting locations.
Underbelly will be providing Londoners and visitors with summer spots, bursting with good food, great drink, and lively entertainment, perfect for the sunnier months.
Earl's Court
A free open-air cinema has arrived in Earls Court and with a selection of films to suit all tastes, it's guaranteed to keep you entertained all summer long.

Grab a chair, some popcorn and a drink from the bar as you join us for an unforgettable movie experience. The line-up of films includes: Encanto, The Matrix Returns, Dirty Dancing, Paddington, Grease, Jaws and many more! Check out our website for more information.
If that's not enough you can also sit back and relax at our city beach, try your hand at some boules and treat yourself to some award-winning street food.
Film times: 4pm & 7pm everyday with an extra 12.30pm screening on weekends.
Opening Times:
Monday - 12pm - 11pm
Tuesday - 12pm - 11pm
Wednesday - 12pm - 11pm
Thursday - 12pm - 11pm
Friday - 12pm - 11pm
Saturday - 12pm - 11pm
Sunday - 12pm - 11pm