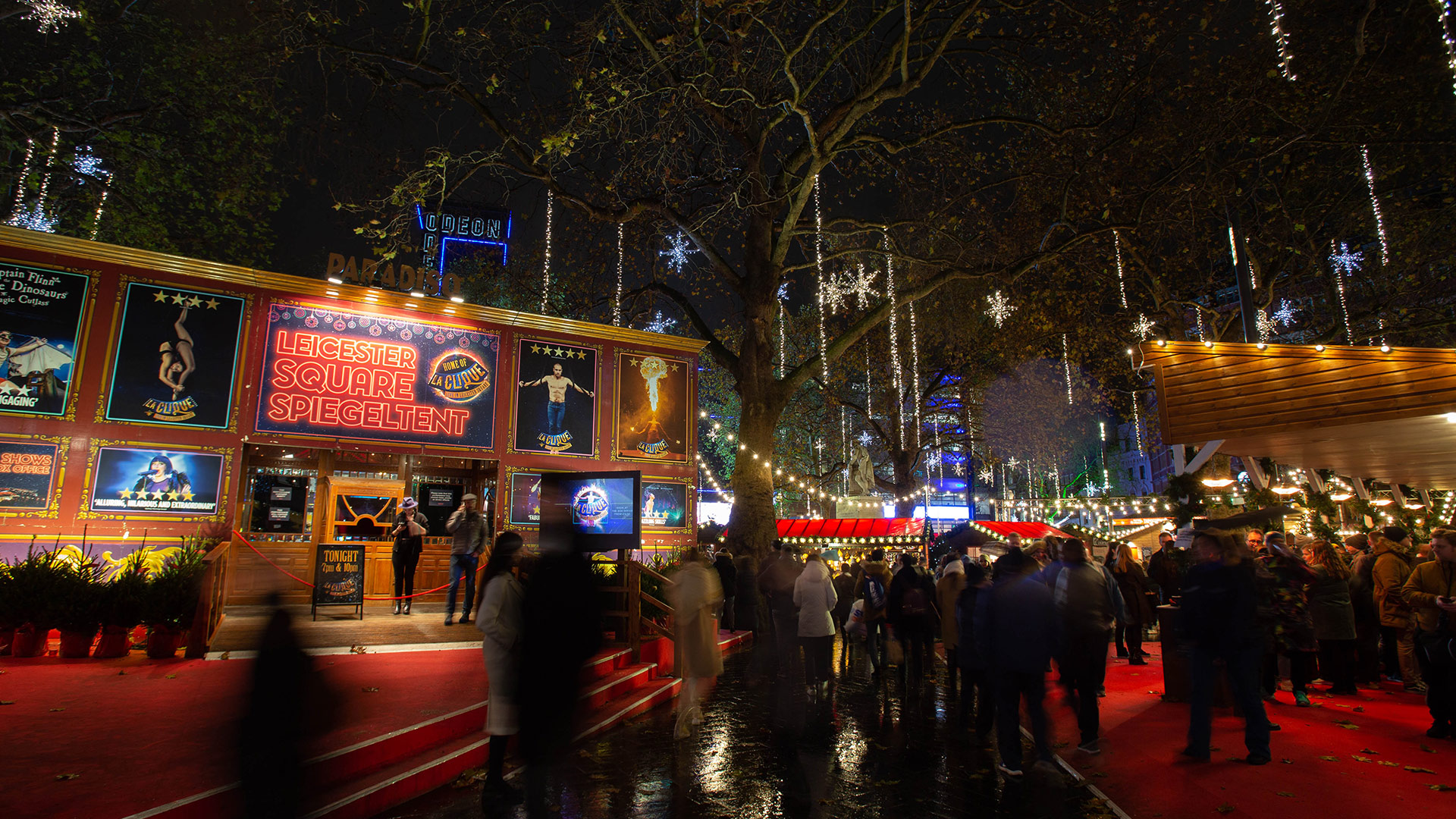 Christmas in Leicester Square is returning for another year.
Bringing Christmas magic to the heart of London it is the perfect spot to wander the Christmas Markets and enjoy a mulled wine.
Step inside the spectacular Spiegeltent for a night of laughs, gasps and can't believe your eyes moments, with the unmissable award-winning show, La Clique. A decade on from winning the Best Entertainment Olivier Award and fresh from a sell-out run at Edinburgh Fringe, La Clique has wowed audiences around the globe and features the crème de la crème from the worlds of circus, comedy and cabaret.
SQL Error
Array
(
    [0] => 42000
    [1] => 1064
    [2] => You have an error in your SQL syntax; check the manual that corresponds to your MariaDB server version for the right syntax to use near 'ORDER BY timestampDateTime ASC' at line 1
)

What's on Highlights
all