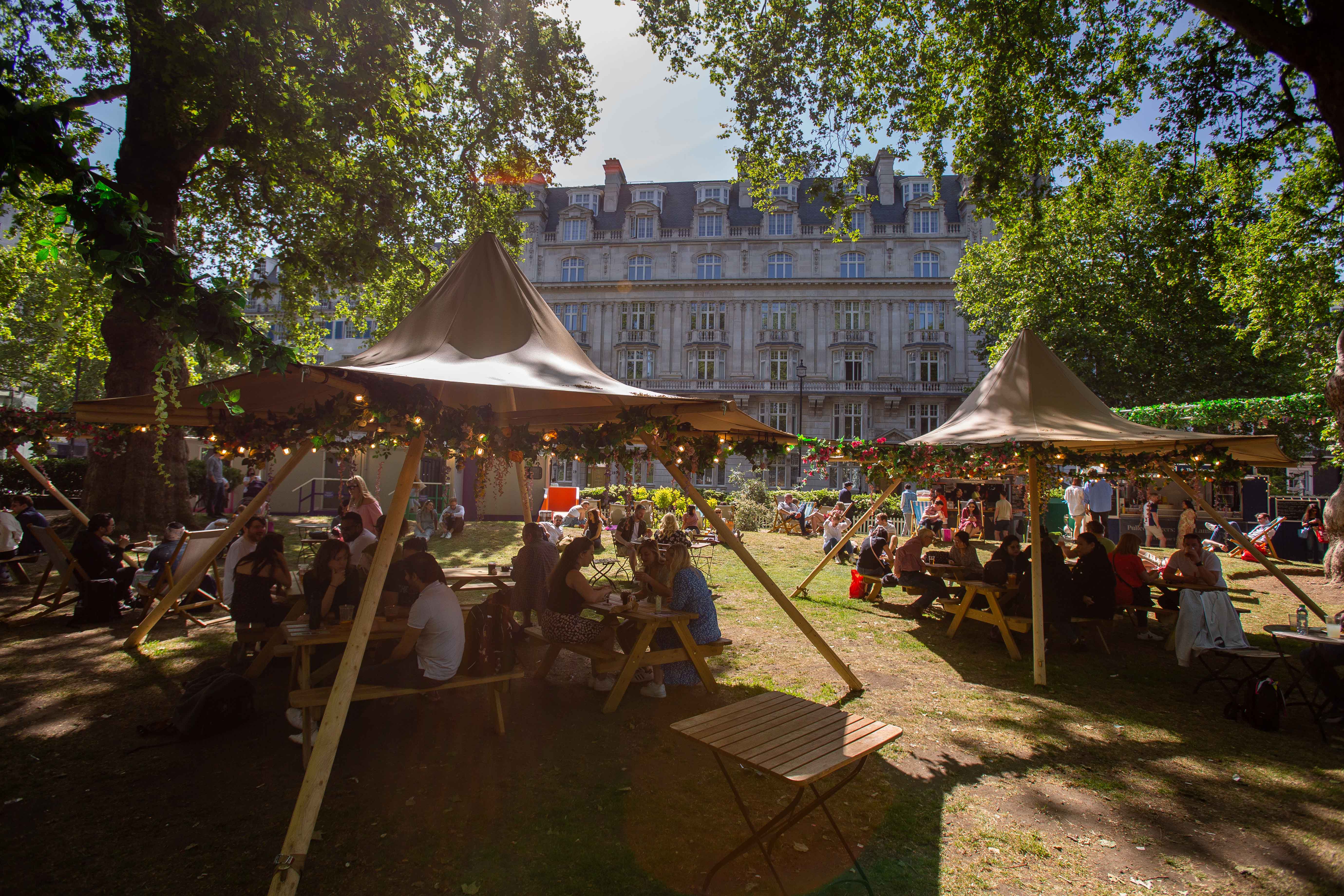 Your Visit
Cavendish Square
Cavendish Square is located in the heart of London's west end, less than a five-minute walk from Oxford Circus.
Cavendish Square is located in the heart of central London's Oxford Street district. The nearest tube station is Oxford Circus.
Click on this What3Words link to see the exact spot.
We hope you have a moovelous time!
About Oxford Street
Oxford Street is known around the world for being the ultimate shopping destination. From flagship stores to department giants, its shops are the first to showcase new tech, beauty, homeware and much more.
You'll also find top food & drink spots in and around the street, including Michelin star restaurants and the UK's largest food hall, as well as bars with killer cocktails to enjoy after a delicious meal. If you're coming from out of London, you can stay overnight in the world's top hotels.
Oxford Street is well-connected with easy access to the London Underground and buses plus bike routes and car parking. Plan your visit to Oxford Street here.
SQL Error
Array
(
    [0] => 42000
    [1] => 1064
    [2] => You have an error in your SQL syntax; check the manual that corresponds to your MariaDB server version for the right syntax to use near 'ORDER BY timestampDateTime ASC' at line 1
)

What's on Highlights
all