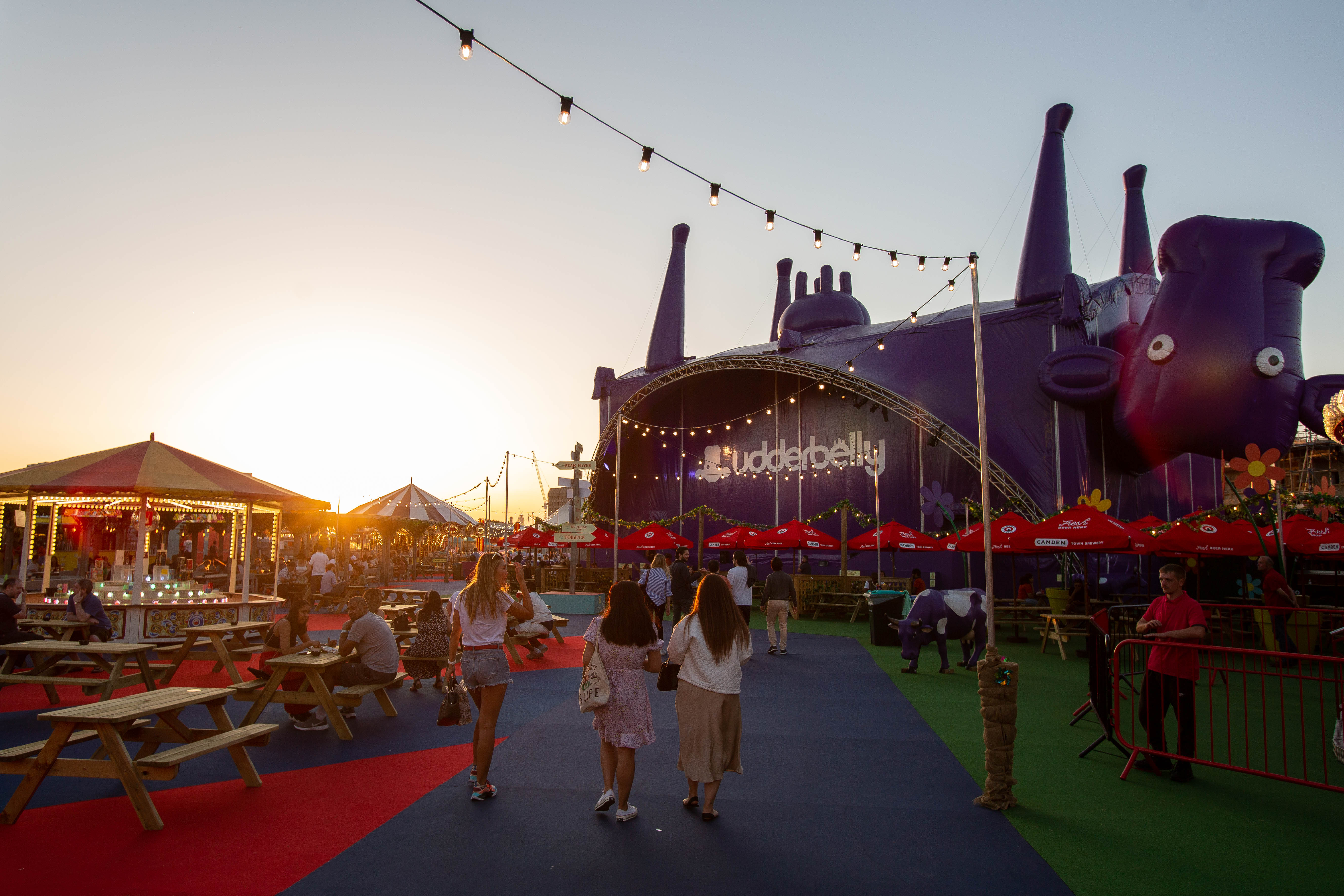 Our Earls Court festival site is located less than a five-minute walk from West Brompton Tube station.
Earl's Court has been an epicentre of arts, culture and accessible entertainment for London and the world for 130 years.
In that time it has been a haven for artists, performers and creatives - and a hotspot for those in search of both mainstream and alternative arts and culture.
From opera in the park to a wild night out to remember (or not), Earl's Court has it all: Great takeaway food, fine dining, theatre, live music, outdoor performances, large sports pubs, secret watering holes and historic walks.

Food
A stroll along Earl's Court's main drag and backstreets offers the visitor a raft of food options from around the globe. For a full list, see here.

Theatre
For immersive off-West-End performances, the Finborough Theatre is an internationally recognised one-of-a-kind. This pub-theatre has a capacity of just 50 people, so book early for both radical new productions and reinterpretations. The theatre reopens on the 14 September.

Live Music
The Troubadour is London's most iconic basement music venue. Bob Dylan, The Rolling Stones and Elton John have played legendary sessions here and it retains the vibe.

Pubs
The neighbourhood also has a brilliant range of great bars, pubs - favourites include The Earl's Court Tavern, The Prince of Tek, The King's Head, The Blackbird, and The Bolton.

Secret Watering Holes
Evans & Peel Detective Agency and the verdant back garden of The Troubadour are staunch favourites.

Historic Walks
Visit Brompton Cemetery to soak up extraordinary local history, visit the place where Alfred Hitchcock wrote some of the most seminal films, or walk along the streets where Freddie Mercury and Syd Barrett of Pink Floyd spent their most hedonistic years.
Home to Princess Diana, Dusty Springfield, Agatha Christie, William Butler Yeats, Howard Carter, Benjamin Britten, Beatrix Potter - the list of culturally influential Earl's court residents is long and illustrious.
So, whether you want to take a musical pilgrimage, are in search of the perfect outdoor prosecco brunch or want to immerse yourself in a sublime arts and culture experience - Earl's Court is the place for you.

Local Hotels
There are a great range of hotels on the quiet crescents and garden squares just moments from Earl's Court Road. Prices start from £40 per night for a double room, so whether you're looking for a cheeky overnight stay or a luxury getaway, there are plenty of options.
Check out K+K George, Hotel Indigo, Oliver Plaza and many more.

London Transport
Train: Excellent transport links to and from the London Wonderground site from West Brompton and Earl's Court Tube stations
Bus routes: 74, 190, 430, N74, N97, 28, 306, N28, 328, C3, N31

Plan your journey here - tfl.gov.uk/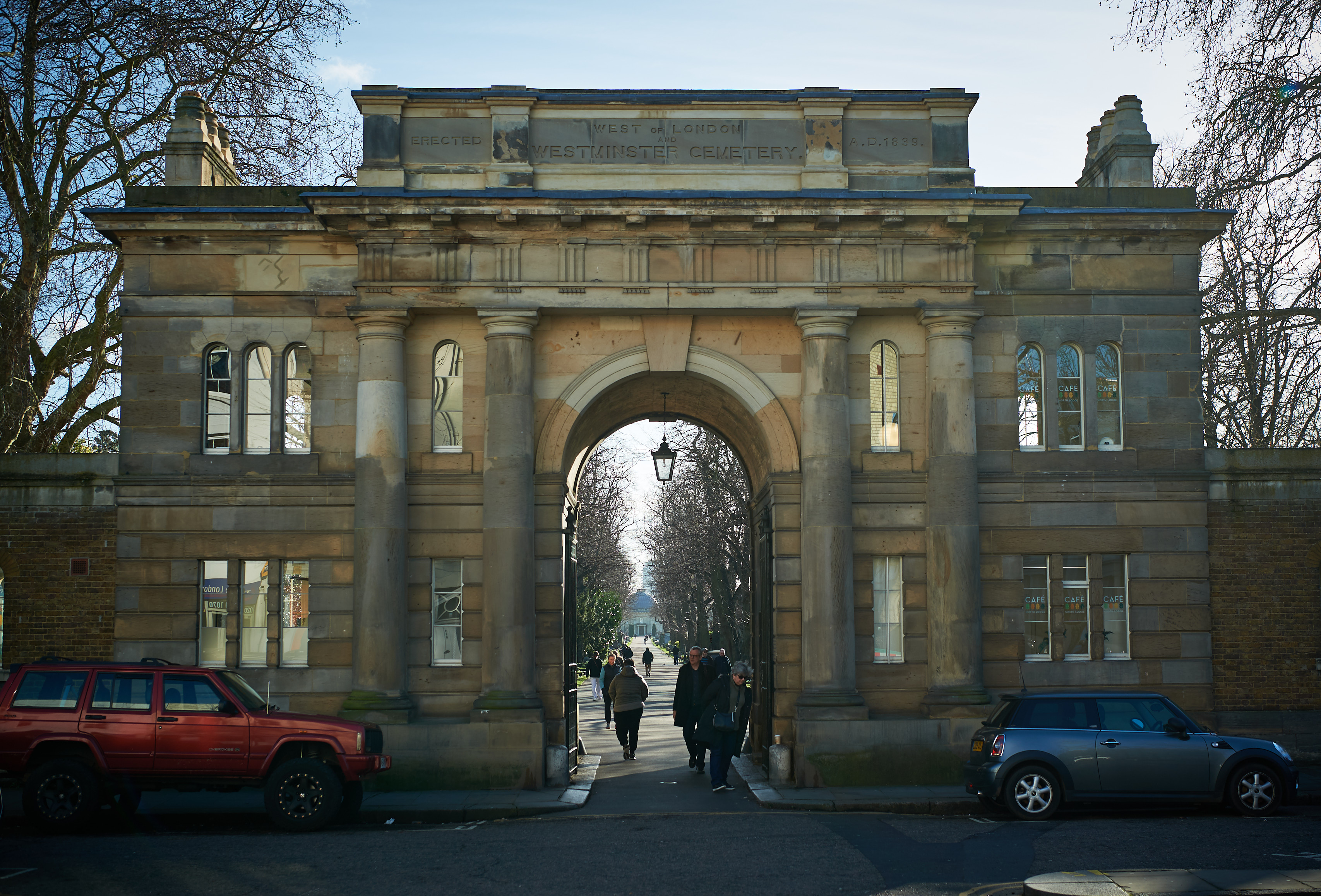 What's on Highlights
all
Comedy
Ali Woods: Best Friend Ever - Fringe Preview
Highly-anticipated debut stand-up hour from the Hackney Empire New Comedian of the Year Winner, tackling all the big topics; Scottish mothers, sex parties, karate teachers, and mental breakdowns. D...
Underbelly Festival Earls Court , 17 Jun
Family
Baby Loves Disco
The original family dance party Baby Loves Disco is delighted to be back with our good friends Underbelly to put on some parties promising a whole host of dancefloor delights. With resident club DJ...
Underbelly Festival Earls Court , 02 Jun
Comedy
Bilal Zafar - CARE - Fringe Preview
Edinburgh Fringe Best newcomer nominee and New act of the year (NATYS) award winner Bilal Zafar returns with a brand new show about how he spent a year working in a care home for very wealthy peopl...
Underbelly Festival Earls Court , 24 Jun
Circus
Bromance
International award winning smash hit BROMANCE is a five-star circus about camaraderie and affection. Audacious, touching, exhilarating tour-de-force of physical heroics where handshakes become han...
Underbelly Festival Earls Court , 17 - 21 May
Circus
Circus Abyssinia: Tulu
A dazzling display of speed, skill and flight lands in Earls Court this spring. Following their acclaimed production of Ethiopian Dreams, Circus Abyssinia returns with the exhilarating London ...
Underbelly Festival Earls Court , 24 May - 18 Jun
Theatre
Colossal
Following his sold-out, five-star debut show, The Man, Patrick McPherson makes his anticipated return with Colossal: a one-man comedy play that dives into love stories, morality, and the dance betw...
Underbelly Festival Earls Court , 16 Jul
Comedy
Dreamgun: Film Reads presents Lord of the Rings: Fellowship of the Ring
Dreamgun read a different film script every night, rewritten and performed by unprepared comedians. Including Harry Potter, Lord of the Rings and Star Wars. "Hilarious read-throughs of bril...
Underbelly Festival Earls Court , 16 Jun
Comedy
Eme Essien: Flat Shoes In The Club - Fringe Preview
Ever wondered what takes a girl so long to get ready on a night out? It's Saturday night, the big girls' night out and this girl is trying to get ready on time. Unfortunately, people won...
Underbelly Festival Earls Court , 08 Jul
Comedy
Emmanuel Sonubi - Fringe Preview
Sonubi has only been on the comedy circuit for what feels like five minutes and he's already garnering himself a reputation as the 'one to watch out for!' Having gone from open spot t...
Underbelly Festival Earls Court , 02 Jul
Theatre
Isabelle Farah: Ellipsis - Fringe Preview
Standup is the outlet that keeps you sane. The nature of the game is to turn everything into punchlines. Can you do it if you feel all-consuming sadness? 'I wanted my therapist to come and w...
Underbelly Festival Earls Court , 15 Jun
Comedy
James Barr: Straight Jokes - Fringe Preview
People keep telling James he's "too gay". Straight Jokes is his fabulous reply. An out-of-control hour of jokes from the utterly hilarious, nearly national treasure. James exposes his...
Underbelly Festival Earls Court , 31 May
Comedy
Jason Byrne: The Paddy Lama-Shed Talks
Jason recently lost his father Paddy Byrne. A Dubliner full of wit and wisdom, Paddy used to say, "If you don't continue to talk about someone when they die, they die twice" In...
Underbelly Festival Earls Court , 09 Jun
Comedy
Jenny Bede: The First Pregnant Woman in the World - Fringe Preview
You won't have had children yet, as Jenny is the first person to ever go through this particular ordeal, but you might be keen to learn a little something about this incredible new process ca...
Underbelly Festival Earls Court , 09 Jun
Comedy
Laura Davis - Work in Progress
Laura Davis: Work in Progress Laura Davis is internationally acclaimed as one of the strongest, most distinctive comedy voices around. Bold, hilarious and razor sharp, Davis delivers extraordinary...
Underbelly Festival Earls Court , 15 Jul
Family
Mama G's Story Time Roadshow
"Everyone's favourite panto dame," (Metro) is heading back to Earl's Court with more stories, for the whole family, about being who you want and loving who you are! Join Mama G...
Underbelly Festival Earls Court , 09 - 10 Jul
Comedy
Michelle Shaughnessy - Fringe Preview
Introducing Canadian comedian Michelle Shaughnessy who debuts at the Fringe this year. The show, directed by Adam Hills (Bafta nominee, The Last Leg), Be Your Own Daddy is the story of how Michelle...
Underbelly Festival Earls Court , 09 Jul
Family
Morgan & West Unbelievable Science
Morgan & West present captivating chemistry, phenomenal physics, and bonkers biology in this fun for all the family science extravaganza! Magicians, time travellers and all-round spiffing ch...
Underbelly Festival Earls Court , 03 Jun
Comedy
Richard Stott: Afterparty - Fringe Preview
Welcome to the afterparty, take a seat but don't stay forever! We all leave the party at different times but have you hung on until the sun is coming through the curtains, the music has got ...
Underbelly Festival Earls Court , 28 May
Comedy
Steve Bugeja - Work in Progress
One of comedy's most exciting rising stars, Steve Bugeja (AKA 'The Mighty Booj', 'Moulin Booj', or – for December only – 'Ebenezer Booj') is br...
Underbelly Festival Earls Court , 20 May
Comedy
Tessa Coates - Work in Progress
Tessa is beside herself with excitement to be back in the Underbelly, London's finest cow-based comedy venue, armed with a brand new stand up show. There'll be some stories, some jokes, may...
Underbelly Festival Earls Court , 18 Jun
Comedy
Thanyia Moore - Work in Progress
Come join Thanyia Moore as she plays with material for her new show in the best way possible... by Just Being Funny! Thanyia Moore was going to make her Edinburgh Fringe debut in 2020 with a hea...
Underbelly Festival Earls Court , 19 May
Theatre
Unfortunate: The Untold Story of Ursula the Sea Witch
From multi-award-winning Fat Rascal Theatre and fresh from complete sell-out runs at the Edinburgh Fringe and around the UK comes this critically acclaimed hit parody musical. 'Unfortunate&rs...
Underbelly Festival Earls Court , 21 Jun - 16 Jul